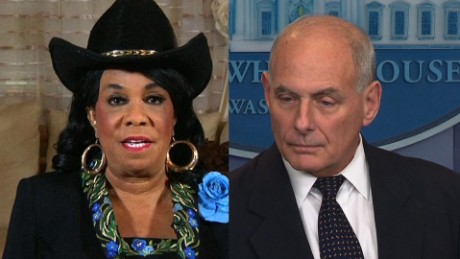 Rep. Frederica Wilson said that White House Chief of Staff John Kelly got the facts wrong when he said that Wilson took credit for getting the funding for an FBI office in Miramar, Florida. The evidence supports Wilson.
South Florida's
Sun-Sentinel
posted a video of Wilson's full remarks
at the building's April 10, 2015, dedication ceremony. It shows the
Democratic representative
of Florida's 24th Congressional District never mentioned the building's funding in her roughly 9-minute speech. She explained how she, at the FBI's request, worked with Democrats and Republicans in Congress to quickly get the building named after two FBI agents killed in the line of duty.