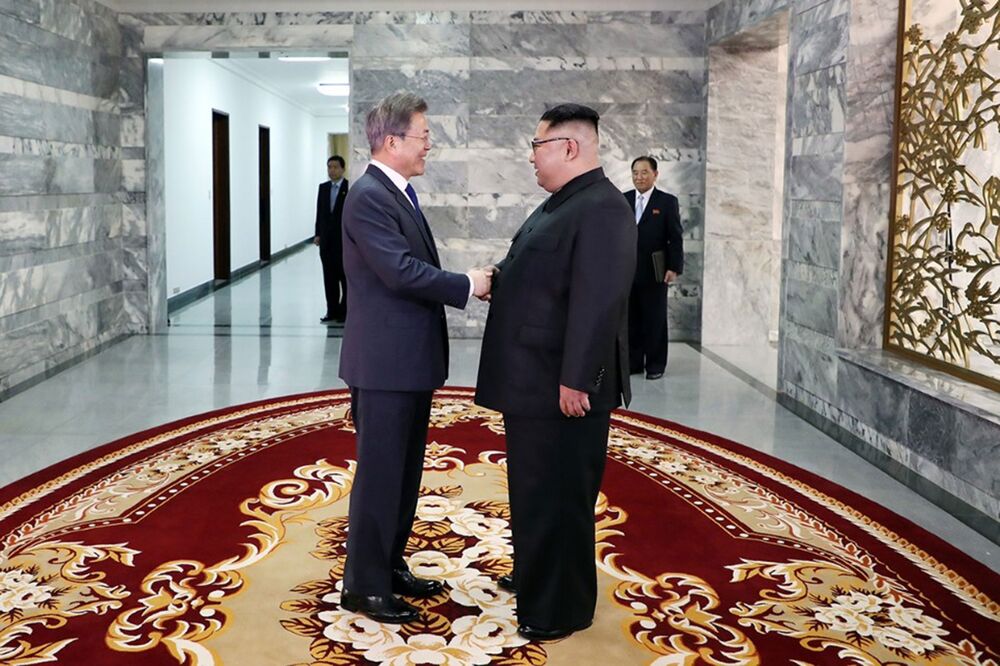 The leaders of North and South Korea met for two hours Saturday in a surprise meeting to discuss ways to salvage the canceled summit between Kim Jong Un and Donald Trump, and the two countries plan additional talks this week.
Meanwhile, a White House team will travel to Singapore as earlier planned to continue preparations for the on-again, off-again Trump-Kim meeting.
Kim met South Korean President Moon Jae-in at the truce village of Panmunjom along their border and had a candid discussion about the potential U.S.-Korea meeting, Moon's office said in text message. Moon, who met with Trump at the White House earlier this week, will brief the media at 10 a.m. Sunday, his office said.